ABOUT Shantinagar Sindhi Association
---
The Sin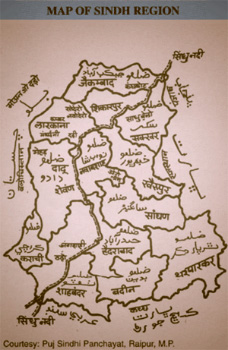 dhi Community in Bangalore - the Garden City of India is about 30,000. The Sindhi Federation of Bangalore is the main canopy under which have mushroomed 10 other associations - of which a prominent one is the
Shantinagar Sindhi Association
. It came into being 50 years ago. It has grown into a strong congregation of 400 members - consisting of the residents of a central locality of the city - Shantinagar and its surrounding areas. Its main aim is Fellowship and its objectives are manifested in its motto "Brotherhood and Service".
Shantinagar Sindhi Association was formed about 50 years ago. The motto adopted was "Brotherhood and Service". The aim was for the community to share the Happiness and Sorrows of all the members. With this objective in mind the Founder Members decided to post all the wedding cards from a centralised point themselves. All the members were supposed to attend the funerals of any member or their family member. Even a nominal penalty was levied for non-participation. On the whole the founding fathers wanted to create a hugh well knit family. This Association grew from a limited number of members to the present strength of about 400. A grand Silver Jubilee celebration was held in the year 1993.
We are proud to have amongst us members who have been recognized and awarded "Sindhu Ratna","Sindhu Bhusan" and "Sindhu Shree" by the Sindhi Federation of South India.